Recommended Reading
The Next Supper by Corey Mintz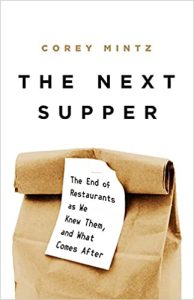 HOSTED BY:
Jessica Jane Spayde, Food Entrepreneurship Specialist, Community Food Systems
Bill Ryan, Downtown Development Specialist, Community Economic Development
Lindsey Day Farnsworth, Community Food Systems Program Manager
Community Development Institute, Division of Extension, University of Wisconsin-Madison
Featuring  Jason Schleip, Lead Consultant for the Wisconsin Restaurant Initiative & Business Consultant at Wisconsin Small Business Development Center.
The University of Wisconsin – Madison, Division of Extension, Community Development Institute programs on Community Food Systems and Community Economic Development are hosting a book discussion of The Next Supper and inviting anyone from small communities in Wisconsin and the broader Midwestern United States.
Join us for a live Zoom conversation with Wisconsin community leaders and restaurant owners and operators, to discuss the future of restaurants in small communities.
We ask that all participants read the book and come prepared with questions and comments relevant to their particular community.
We look forward to the discussion!

AGENDA
Welcome & Introductions
Bill, Jessica, and Lindsey share their updated Downtown Restaurants Toolkit, and welcome discussion around this tool.
Jessica facilitates discussion on

The Next Supper

, leading with discussion topics below.
Jessica facilitates discussion on Next Steps and Updates from colleagues, businesses, and community partners.
Closing Comments
DISCUSSION TOPICS
The importance of supporting immigrant entrepreneurs in our communities & How to do so.
Trends in the restaurant industry: customer preferences, employee experience, and "good" jobs.
The "virtuous restaurant" — opportunities and critiques.
Bring your discussion ideas as well! 
We are excited to share this book with our colleagues and community members!
The Next Supper by Corey Mintz is available to purchase online, and UW-Madison staff have access to the audio book through the UW-Madison Library.
Mintz raises some interesting and provocative questions that will be exciting to discuss with colleagues, restaurant owners, and community partners.
Mintz reminds us that while "14 percent of all US companies are founded by immigrants, in the restaurant field it's nearly 30 percent." Small business development is an important wealth creation strategy, especially for new immigrants and other marginalized groups; the question is how can we best support these food entrepreneurs to increase their success?

Mintz outlines the process through which a culinary artist becomes a chef, while criticizing the hierarchical nature of the kitchen and highlighting inequities and barriers to access to this elite space.

Mintz suggests a path toward ethical changes in the food system when he quotes: "There are plenty of towns where Wal-Mart is the only place to shop, and The Olive Garden is the only place to eat. So the difference we're trying to make with ethical dining choices mostly happens at the margins. If people want to affect change, at some point, consumer choice needs to level up to policy action."

Mintz writes, "If you learn one thing from this book, or put it down after reading this introduction, I hope it's that the customer is not always right."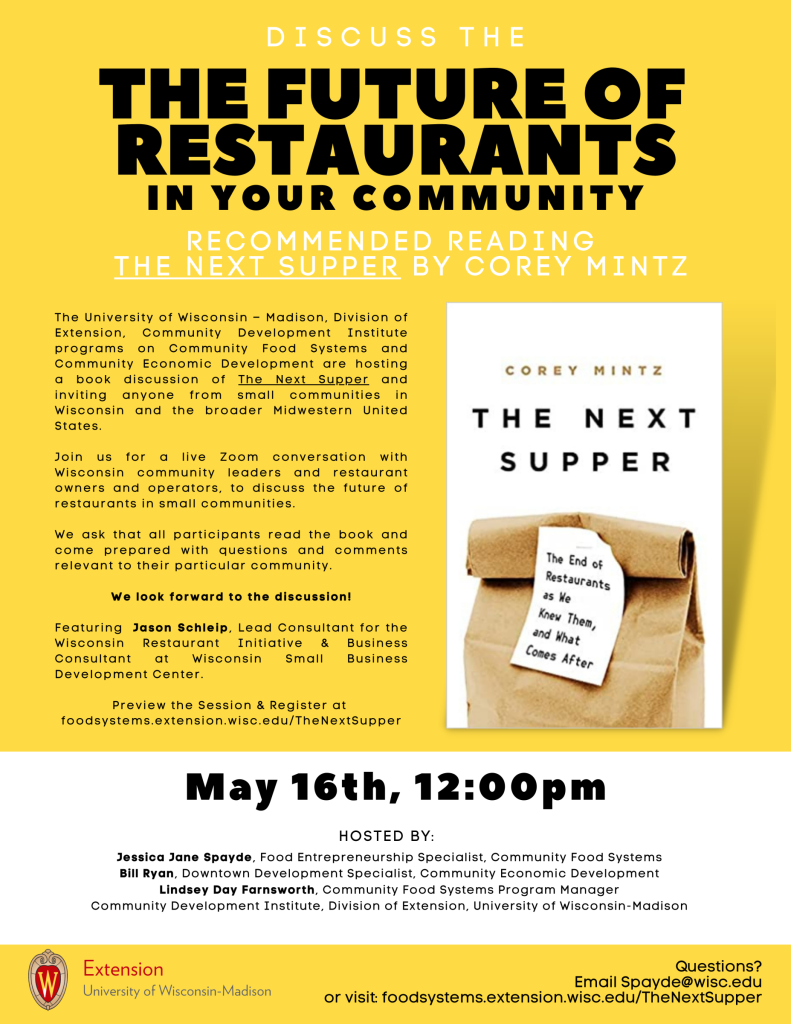 Questions?
Email Jessica Jane Spayde