We partner with other Extension programs and state and national organizations to connect small-scale food and farm entrepreneurs with business services providers and research-based training. We provide resources on topics such as food safety and licensing. Our goal is to provide programs and resources that are linguistically and culturally relevant.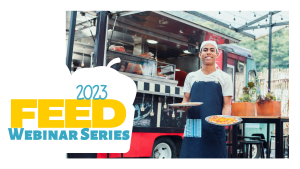 2023 FEED Webinar Series
The UW-Madison Extension Community Food Systems Program will provide no-cost virtual workshops for small-scale food and farming business start-ups every week from March 9th to April 24th.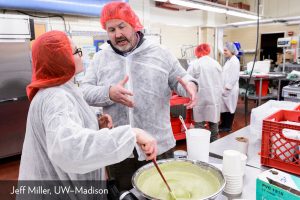 Food Business Innovation Network
The Food Business Innovation Network (FoodBIN) is an informal collaboration of public and private organizations who provide access to facilities and technical assistance for food and farm entrepreneurs and those interested in food processing.
The FoodBIN curriculum will be revised in 2021. Please contact us if you need current information regarding any of the resources.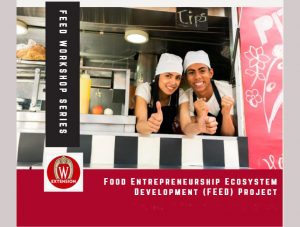 Food Entrepreneurship Ecosystem Development (Feed) Project
Learn tips for starting or expanding a successful food business from Wisconsin based specialists and entrepreneurs! These trainings are for people who are interested in starting or expanding small-scale food businesses in Wisconsin.
Extension Food Business Development Resources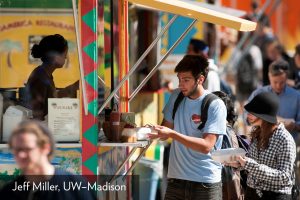 Food Cart and Truck Vendor Resource Guide
This resource guide was designed to help licensed Wisconsin food cart and food truck vendors implement best practices in safety, identify new business opportunities, and utilize resources, such as grants, loans and childcare support during the COVID-19 pandemic.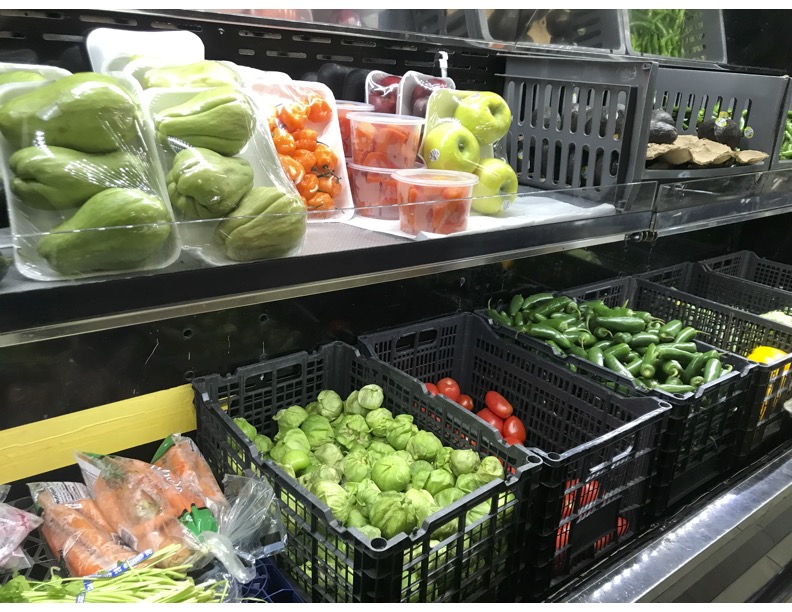 Healthy Retail Access Program Evaluation Report
This report evaluates the City of Madison's Healthy Retail Access Program (HRAP) which provides small grants to food retailers to improve access to affordable, healthy, and culturally appropriate foods in low food access areas of the city.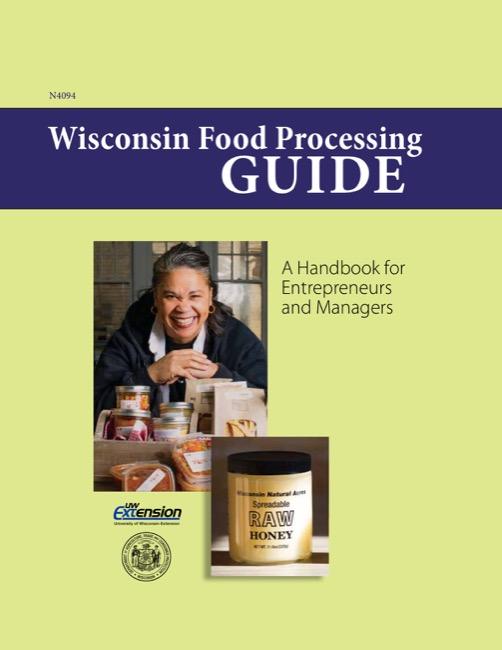 Wisconsin Food Processing Guide
The Wisconsin Food Processing Guide presents a comprehensive array of topics that must be considered by the food entrepreneur. It provides a point of reference and reflection for those starting up, scaling up, or even those who are just dreaming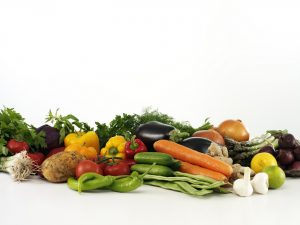 Learn the latest food safety concerns and best practices for safe food handling and preparation from an Extension food safety specialist.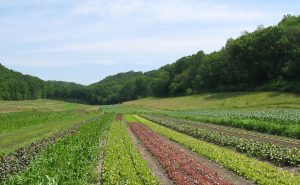 Beginning Farm & Enterprise Development
Explore Extension resources and networking opportunities for farmers new to the business and those looking to increase revenue streams.
More Resources
WI FoodBIN – a network of Wisconsin co-packing facilities, shared-use kitchens and food business incubators that help farmers and food entrepreneurs get value-added food products to market without investing in costly food processing infrastructure. These facilities are often used as a stepping stone for new food/farm businesses before they develop their own food processing capacity.
Food Corridor – updated and useful resources for the shared use kitchen community
Food Business Incubation Network – a global network of food incubators, accelerators, and shared-use kitchens, developed in partnership with the USDA and the Rutgers Food Innovation Center
Starting a Food Business in WI: Keeping Food Safety in Mind
Dr. Barbara Ingham, Food Safety Specialist, University of Wisconsin-Madison Division of Extension, provides answers to basic questions about the types of licenses a food business may need and standards for a food production facility. She provides tips on developing food safety plans and offers hints for locating resources and support so small food entrepreneurs can get their businesses licensed in Wisconsin.
Additional assistance is available through the UW-Madison Extension. Call 608-263-7383 or email bhingham@wisc.edu for:
one-on-one support for food businesses with food safety questions
support for small food businesses trying to meet licensing requirements
resources to assist with product development and production/packaging questions
support with training, record-keeping, etc.
The Department of Agriculture, Trade and Consumer Protection
The Wisconsin Department of Agriculture, Trade and Consumer Protection, Division of Food and Recreational Safety is responsible for enforcing food regulations and inspecting food establishments.
Many people dream of transforming their favorite recipes into the next profitable taste sensation. After all, it seems like plenty of well-known people have done it and become household names. So, if starting a food-oriented small business is more than just a dream, make sure you are licensed, know the rules and follow them.
Licensing Specialists Wisconsin Department of Agriculture, Trade and Consumer Protection (DATCP): by phone 608-224-4923 or email datcpdfslicensing@wi.gov
The portal to food safety at the University of Wisconsin–Madison. Housed within the College of Agricultural and Life Sciences, FRI operates its own laboratories and administers its own research and service programs.
Start a new co-op, strengthen an established co-op, or convert an existing business to the cooperative structure. Cooperatives can diversify and strengthen their local economic communities because of their local ownership, control and operations. Profits tend to remain in the local economy because they are returned to members, or reinvested in the locally based cooperative business. When members patronize their local cooperative, they are supporting employment and business activity in their communities.
Institute for Business and Entrepreneurship, University of Wisconsin
Entrepreneurs, businesses and economic development professionals across the state can achieve their goals through expert consulting, educational resources and a dynamic statewide network.
The Food Finance Institute (FFI), a partner of the Institute, leverages and supports a collaborative network of professionals focused on building and funding profitable businesses in the food, beverage and value-added agriculture sector.
The Wisconsin Small Business Development Center (SBDC), also a partner of the Institute, is a statewide network supporting entrepreneurs and business owners through no-cost, confidential consulting and business education.
WI Alumni Research Foundation (WARF) – sponsors several programs intended for inventors, entrepreneurs and researchers.
Wisconsin Women's Business Initiative Corporation – provides targeted individuals who are interested in starting, strengthening or expanding businesses with access to critical resources such as responsible financial products and quality business and financial education.
They focus on individuals who face barriers in accessing traditional financing or resources in pursuit of their dreams and economic well-being … in particular women, people of color, veterans and low-income individuals.